Responsible due diligence: a much-needed initiative for a multidimensional issue
The OECD 2023 Forum on Responsible Mineral Supply Chains provided an opportunity to explore multiple perspectives on this strategic topic and highlight its multidimensional quality. OCIM Metals & Mining was present for the debates.
Held at the OECD's Paris headquarters, the 2023 edition of the Responsible Mineral Supply Chains Forum ended with a unanimous finding: anti-corruption initiatives, environmental protection and engagement with mining communities in sensitive or high risk areas are increasingly interrelated. Taking this intersectionality into account more than ever requires a shared understanding of responsible due diligence, which the OECD Guide codified nearly 10 years ago in the form of an operational implementation booklet. Its purpose? To establish a recognised international and industry standard for mineral buyers, forestall practical constraints to its implementation and enable players throughout the sector to adjust their decision-making to a multiplicity of local contexts.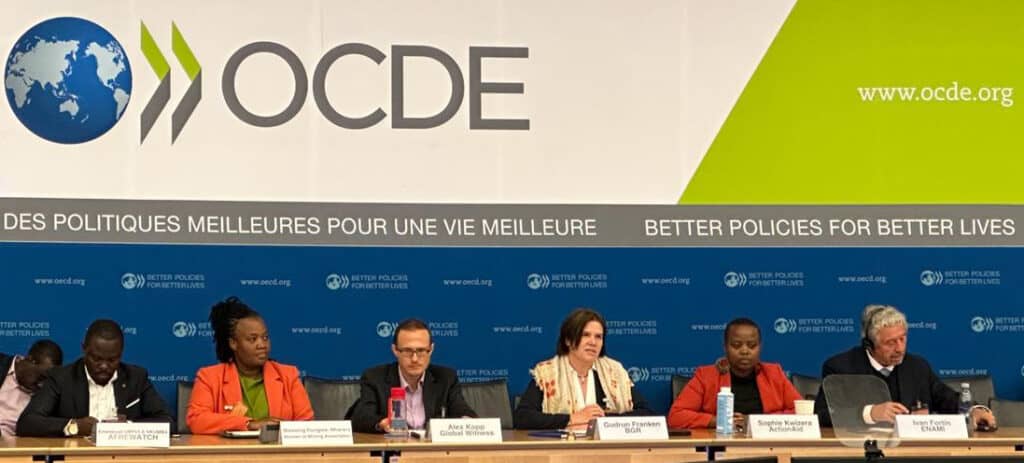 This need is made all the more urgent by the current context of energy transition, which is increasing pressure on metal supply chains and in turn weakening artisanal and small-scale miners.
Many examples were presented at the Forum by organisations active in the field. For instance, Blessing Hungwe-Nharara, from the association Women in Mining Zimbabwe spoke about how the sudden explosion in global demand for lithium, a metal easily accessible in Zimbabwe, which has the world's sixth largest reserves, has led to a boom in artisanal production over the last year alone. However, the time frame has been too short to set up a responsible extraction and resale chain. Emmanuel Umpula Nkumba, from the association Afrewatch, notes the impact of sharp increases in cobalt production on local populations, especially children, in the DRC, a country where nearly 6 million people are involved in artisanal mining. Sophie Kwizera, an advisor with the NGO ActionAid, described the impact of a rapidly growing market for manganese on South Africa's informal mining sector. As artisanal mining is banned and carried out underground, most individual miners operate at great risk, lacking adequate safety measures. Elsewhere, Alex Kopp, of the NGO Global Witness, is alarmed by the way rare earths are mined in northeast Myanmar. This quasi-lawless area is home to almost 300 illegal and often criminalised mining sites, giving rise to considerable environmental and social damage.
Given this situation, how can responsible mineral supply chains be established?
One answer, of course, calls for the involvement of local governments through inclusive and ambitious public policies, of course. Ivan Fortin, from the Chilean public mining company ENAMI, pointed to the framework put in place by the local government in 1996, which encourages large operators to offer artisanal miners social welfare coverage, funding, and full integration into legal value chains.
These public initiatives are necessary, but not sufficient. The issue at hand is enhancing responsibility downstream in the value chain by promoting a more virtuous normative framework. This was explored by speakers in the roundtable: "Obstacles to responsible gold: how can industry efforts deliver concrete results on the ground?" starting from the twofold issue of both an increase in illegal mining activities and the inadequacy of multi-stakeholder initiatives aimed at addressing risks of conflict, terrorism financing, serious human rights violations and money laundering. In short, the war that must be waged is a war against crime.
According to Marcena Hunter, an analyst at the Global Initiative Against Transnational Organized Crime, the grip of criminal networks on the industry has undergone a transformation in recent years. Firstly, they are moving upstream along the value chain and therefore closer to the artisanal miners themselves. They are not necessarily involved in the risky business of mining, however. Instead, they operate by providing machinery, services, or equipment, which is much safer. Above all, they have become so sophisticated that they are able to hijack the regulations to their advantage, making them more difficult to detect.
This problem cannot be solved without humility and accountability at every level, according to Brad Brooks-Rubin, an advisor to the US Department of State.
The intersecting issues of formally recognising artisanal miners and combating crime call for a multi-layered response, from enhancing development programmes, generalising sanctions, and adopting new approaches to ensuring compliance, to scaling up warnings and promoting the engagement of the entire industry. David Kane, a former World Customs Organisation (WCO) officer, stresses the need to improve governments' response capabilities in terms of police and financial intelligence and to improve operational training for the staff concerned. Several transnational efforts have been rolled out since 2019 and have been steadily growing. These operations have made it possible to hone practices and have led to seizures amounting to several million dollars.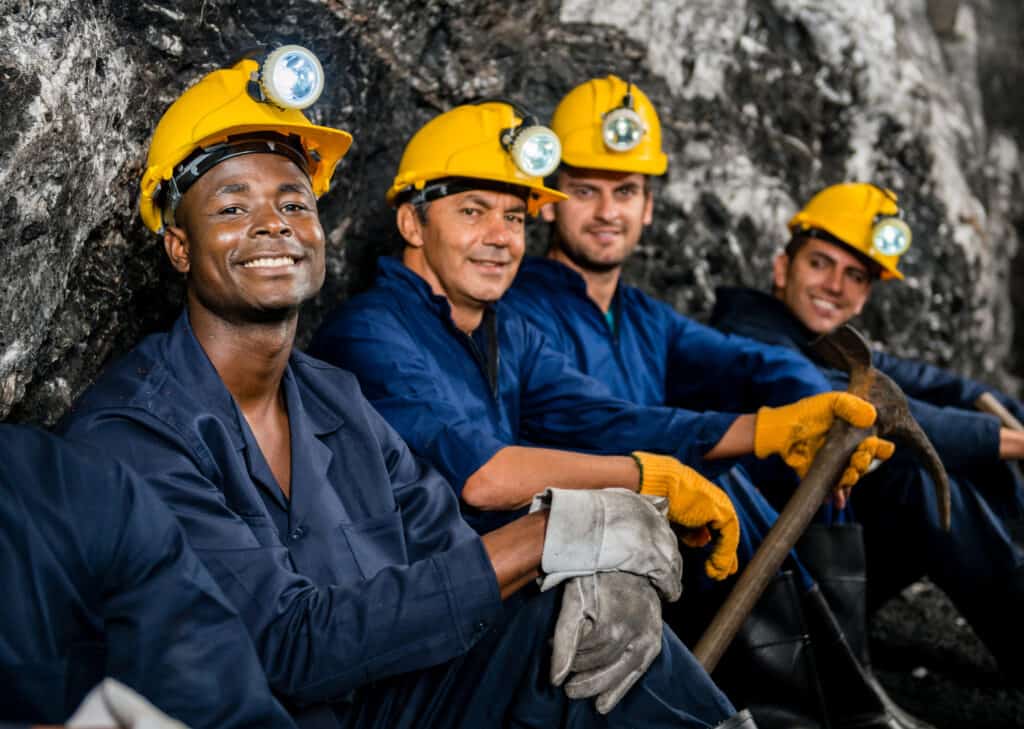 Gregory Mthembu Salter of Phuzumoya Consulting also argues for taking a humble approach to the immensity of the task. With only 3% of the estimated 2020-2021 artisanal gold production formally registered, the issue is how to encourage communities to engage with formal channels, a complex process with limited payoff. The answer may lie in not spreading ourselves too thinly and focusing our efforts on areas where artisanal production is quantitatively important, and the legal context is incentive-based as well as endowed with the structuring presence of intermediaries and aggregators involved in this process.
Lastly, Abidh Chappan, AML expert at the United Arab Emirates' Ministry of Economy, pointed out the responsibility devolving to precious metals marketplaces. The problem is that the voluntary nature of the new standards creates a two-tier market.
Although the task is great, the determination to effect change exists, which is why the Forum concluded on a note of cautious optimism.
See more on OCDE website: https://www.oecd-events.org/responsible-mineral-supply-chain/fr/content/live-