Risk Management
OCIM has implemented a rigrous code of conduct intended to limit risk and to operate on its markets in a virtuous and transparent manner, beyond the requirements imposed by the laws in force.
OCIM Compliance Framework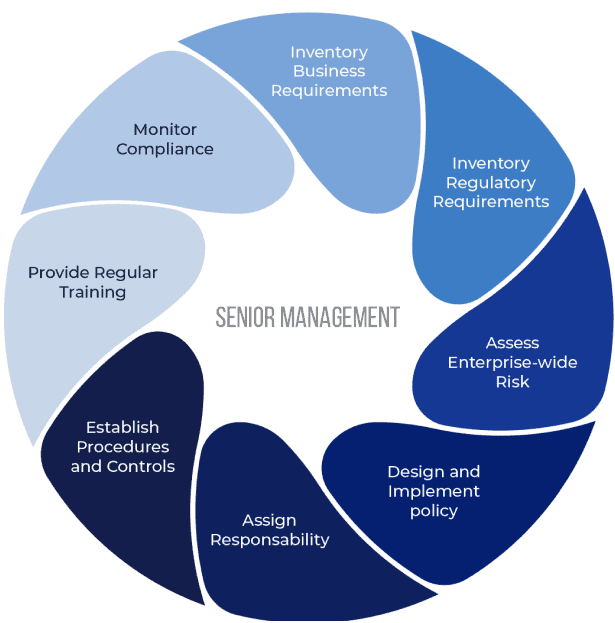 ADHERENCE TO ANTI-MONEY LAUNDERING ("AML") COMPLIANCE PROGRAM
The OCIM Group and each of its majority-owned subsidiaries (collectively, "OCIM") are firmly committed to participating in international efforts to combat money laundering and the funding of terrorist activities.
OCIM has implemented a risk-based global Anti-Money Laundering ("AML") Compliance Program ("AML Program") designed to comply with all applicable AML laws and regulations relating to the prevention of money laundering and terrorist financing in the jurisdictions where OCIM operates. The AML Program consists of, among other things:
Designation of a Compliance Function which is responsible for coordinating and monitoring compliance with the AML Program;
AML risk assessments on a regular basis;
Written policies, procedures, and a system of internal controls designed to facilitate ongoing compliance with applicable AML laws and regulations;
Counterparty Know Your Customer standards reasonably designed to identify and verify all counterparties and, where applicable, beneficial owners, source of funds, and the nature and intended purpose of the business relationship, to the extent warranted by the risk of money laundering or terrorist financing or as required by regulation;
Performance of additional due diligence on higher risk counterparties, including those who are assessed to be politically exposed persons;
Identification and reporting of suspicious transactions or activities to appropriate regulatory authorities in accordance with applicable laws;
AML training for appropriate personnel;
Independent audit and compliance testing functions to review and assess OCIM for compliance with the AML Program and applicable laws;
Prohibition from conducting business in certain high risk jurisdictions; and
Record keeping and reporting requirements.
Compliance with the legal and regulatory requirements is critical for OCIM to protect itself and to do its part to protect the international financial system from the abuses of illicit finance. Moreover, compliance with our AML Program and internal procedures allows us to maintain good standing in the jurisdictions in which we transact business. OCIM cooperates to the fullest extent permitted by law with investigations and inquiries from law enforcement and regulatory authorities.
STATEMENT OF COMMITMENT TO GLOBAL SANCTIONS COMPLIANCE
OCIM has also implemented and strictly adheres to policies and procedures designed to comply with the prohibitions and restrictions mandated by sanctions laws and regulations applicable in the jurisdictions where OCIM operates.
STATEMENT OF COMMITMENT TO THE GLOBAL PRECIOUS METALS CODE
OCIM has reviewed the content of the Precious Metals Global Code ("Code") and acknowledges that the Code represents a set of principles generally recognized as good practice in the wholesale Precious Metals Market ("Market").  OCIM confirms that it acts as a Market Participant as defined by the Code, and is committed to conducting its Market activities ("Activities") in a manner consistent with the principles of the Code.  To this end, OCIM has taken appropriate steps, based on size and complexity of its Activities, and the nature of its engagement in the Market, to align its Activities with the principles of the Code.
ADHERENCE TO ANTI-BRIBERY AND ANTI-CORRUPTION ("ABC") POLICY
OCIM is committed to conducting its business dealings in an honest and ethical manner. To achieve this commitment, OCIM maintains a zero tolerance approach against all forms of bribery and corruption in conducting its business. OCIM complies with all applicable laws, regulations and guidelines where it operates.
OCIM's commitment is guided by its Anti-Bribery and Anti-Corruption Policy ("ABC Policy"), which includes policies, procedures, approval processes, risk assessments, due diligence, and employee training programs. All members of the organization and third parties must uphold the highest levels of integrity and accountability in discharging their duties to ensure that business activities are conducted in compliance with the ABC Policy.
All members of the organization and third parties are strictly prohibited from the following activities:
Receiving and offering bribes or participate in any form of bribery and corruption in its business dealings;
Receiving (accepting) or offering (giving) any form of gifts, entertainment and corporate hospitality, whether directly or indirectly with the intention to bribe, to retain or gain a business advantage, or for personal gain;
Corporate Social Responsibility (CSR), donations and sponsorships made to improperly influence business outcomes;
Donating or offering political contributions whether in monetary or non monetary form; and
Making any form of facilitation payments.
Disciplinary actions may be taken against an offender and OCIM reserves the right to terminate any relationships with third parties for breaches of the ABC Policy, including reporting to relevant authorities, where investigations confirm corruption.
REPORTING OF POLICY VIOLATIONS
Members of the organization and third parties who encounter actual or suspected violations of the ABC Policy are required to promptly report their concerns in good faith.
A reporting channel has been put in place which serves as an avenue for confidential reporting of any non-compliance with the ABC Policy and which protects the complainant from retaliation.